The workplace is changing. Engaging creativity and visual clarity are as important as ever. We offer a number of ways to bring more of each to your work, wherever it takes place. We can help you get your work done and have fun doing it!
---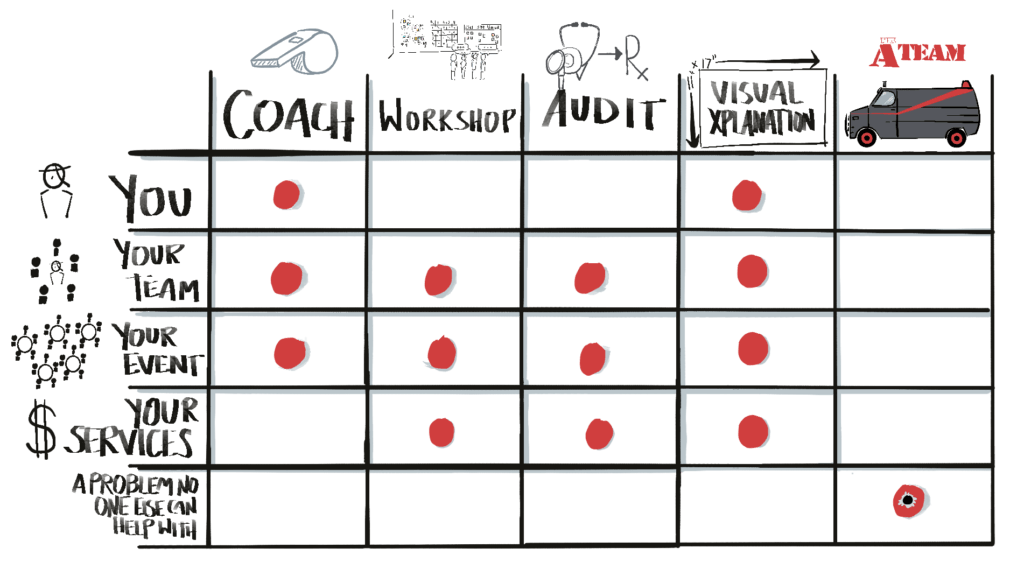 ---
COACHING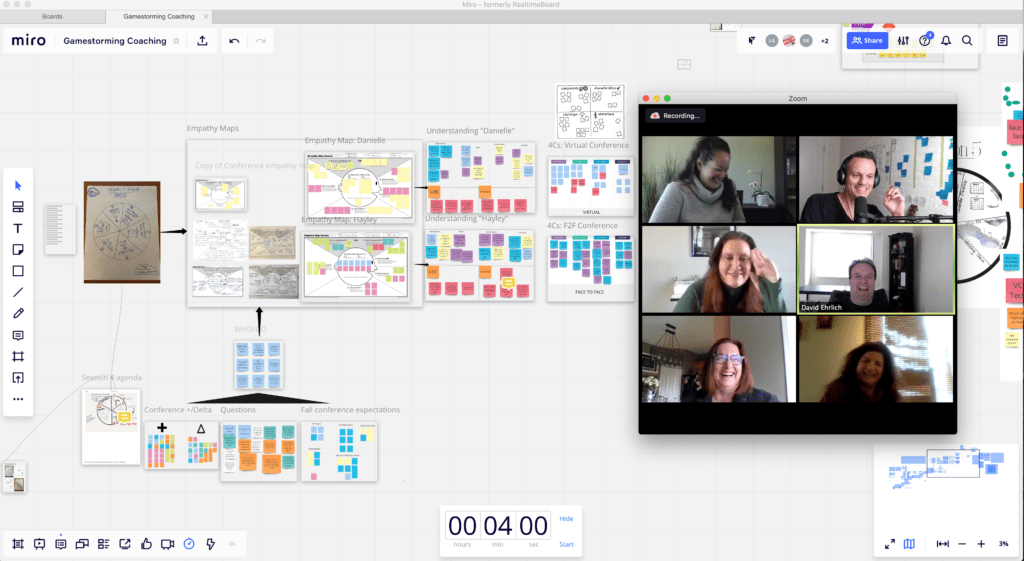 Bring Gamestorming fundamentals to your everyday work. Take a hands-on approach and learn from a Gamestorming master.

Our Expeditions bring together Gamestormers from all over the world in a two-week, virtual crash course covering everything you need to start Gamestorming at work. Click for more details.
---
WORKSHOP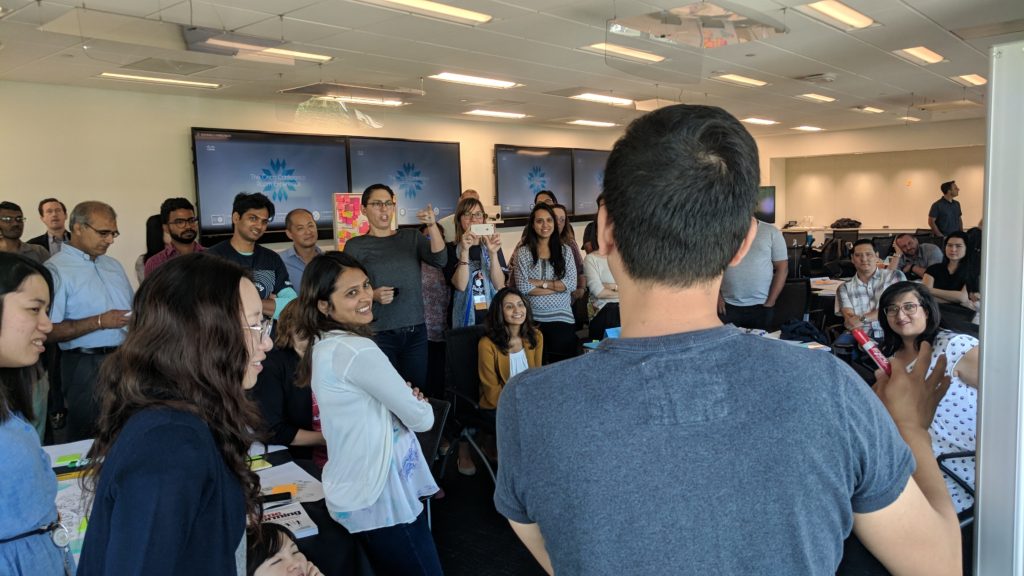 We'll collaboratively design and facilitate the workshop that gets you what you need. You and your workshoppers will learn how to Gamestorm along the way.
---
AUDIT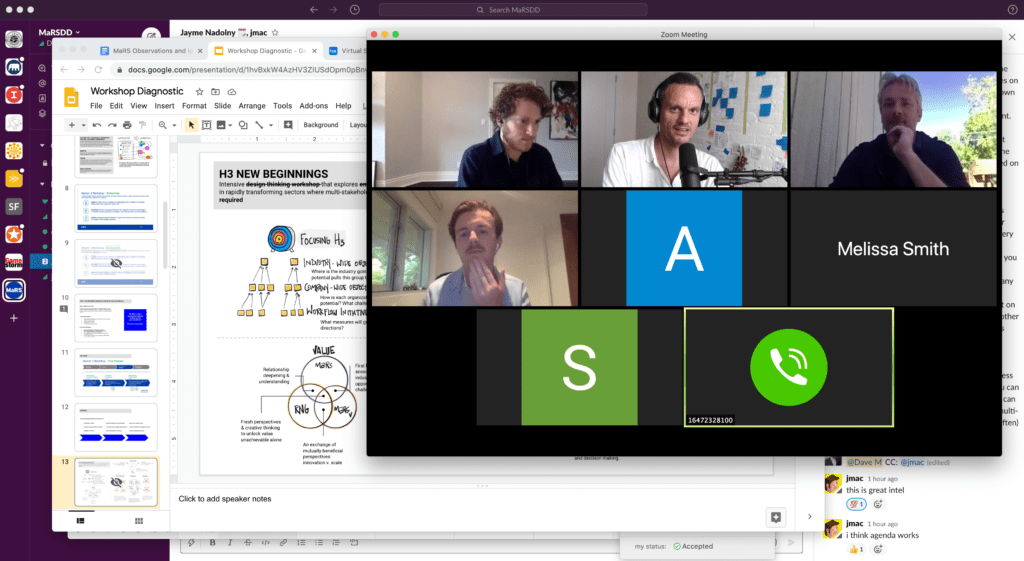 Do you want to make the most of your meeting time? Wish it were more productive? More of an experience? We'll review it for recommendations – online and off.
---
VISUAL XPLANATION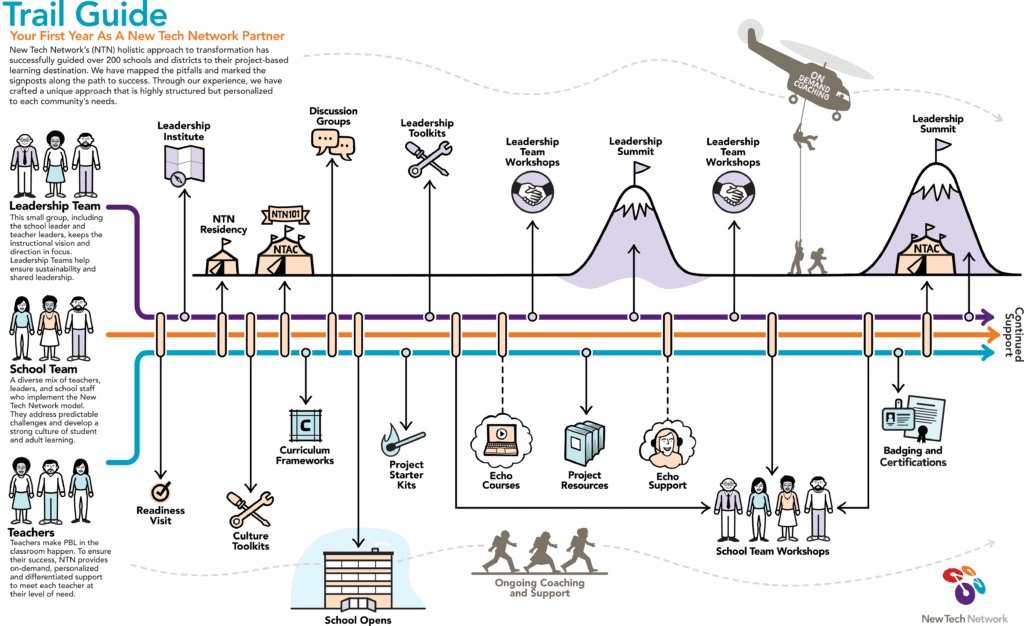 Your idea, visualized for clarity. You'll hear OOH!'s for its beauty and storytelling and AH!'s for its insight. We'll help you take your idea from the napkin to blueprint to showtime.
---
NOT SURE?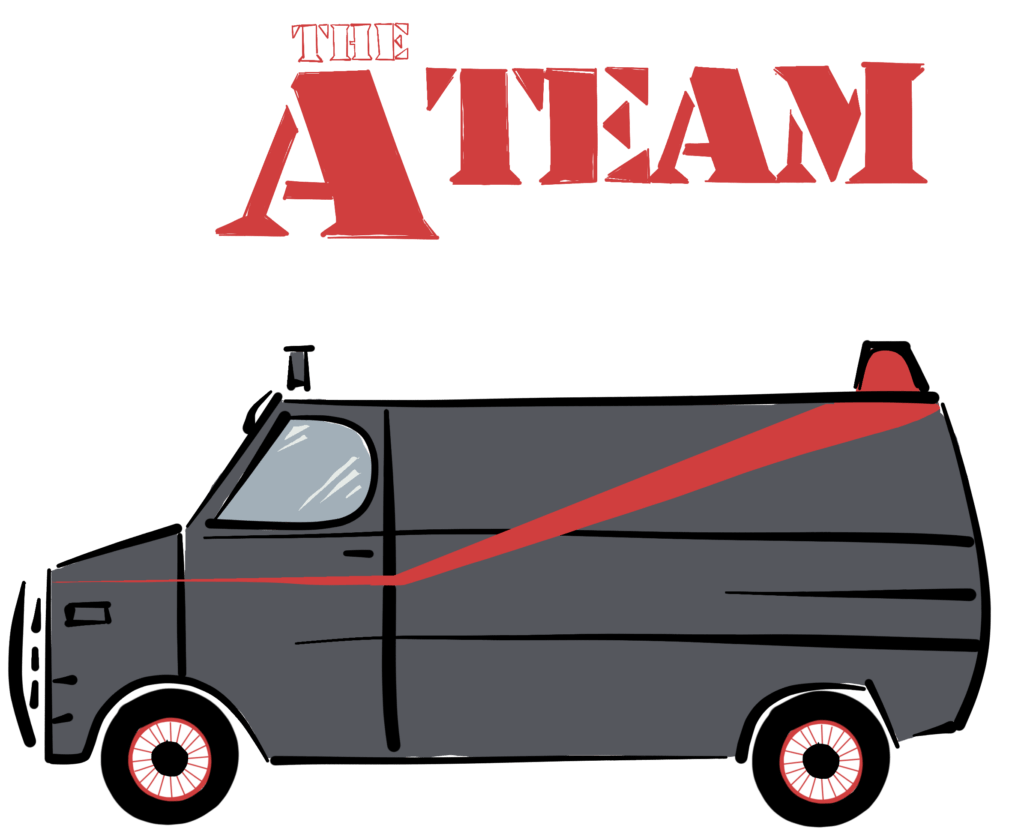 You have an idea for a thing. It's fuzzy, a little rough and raw. Or maybe you know what you want but don't know who can help.
We can.
We'll bring in the right specialists to create what you want. This is how most of our work begins.
---
LET'S SEE if THERE'S a THERE THERE
We love nothing more than helping you bring more collaboration, drawing, creativity and fun to your work. Let's chat.
---